---
Tuberculosis & Chest Service
Introduction
The Tuberculosis (TB) & Chest Service (The Service) plays a key role in the prevention and control of tuberculosis in Hong Kong. Its domain of activities covers the surveillance of tuberculosis, case finding, supervised chemotherapy, BCG vaccination programme for newborns and aged under 15, health education and research. These efforts have contributed to a general decline of notifications of tuberculosis in the past few decades.


The Service operates 17 chest clinics throughout the territory, providing outpatient service primarily to patients suffering from tuberculosis. Citizens with symptoms suspicious of TB, like persistent cough for 3 to 4 weeks, blood in sputum, persistent fever, loss of weight and night sweating, should seek medical attention from a primary care clinic, or attend any one of the chest clinics for consultation. Free medical services are provided to the Hong Kong citizens according to clinical need, e.g. consultation, treatment, laboratory tests, x-ray examination and BCG vaccination. Referral is not a strict necessity for the chest clinics, but it is highly recommended to facilitate arrangement of suitable appointment. Great emphasis is placed on the use of directly observed treatment (DOT) for the control of TB.


The total attendance at chest clinics has increased from 672 600 in 2015 to 685 300 in 2016.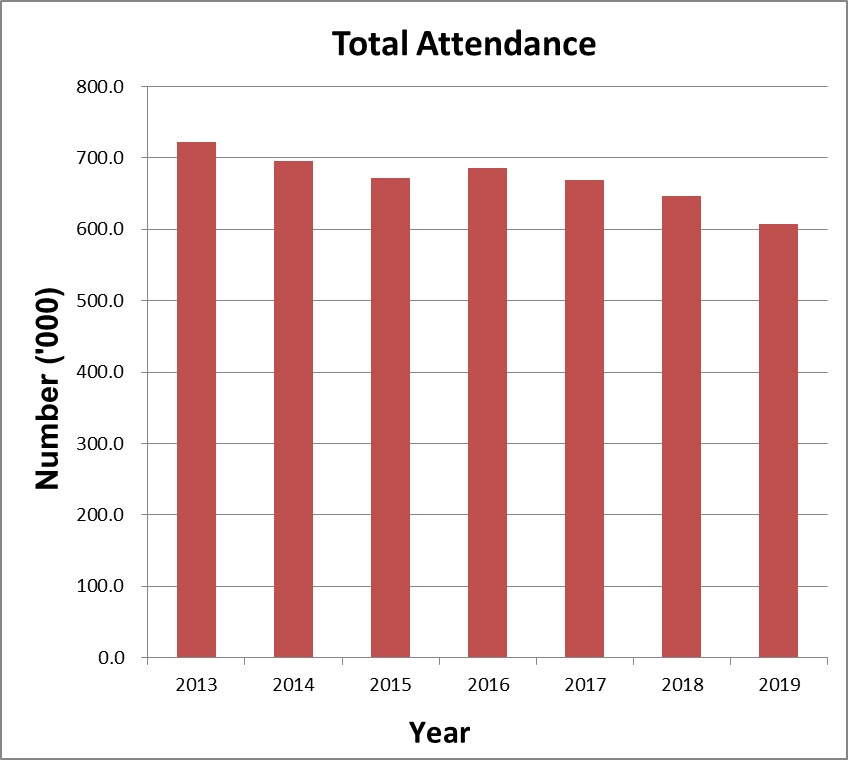 | Year | Total Attendance ('000) |
| --- | --- |
| 2011 | 731.4 |
| 2012 | 715.0 |
| 2013 | 722.5 |
| 2014 | 696.3 |
| 2015 | 672.6 |
| 2016 | 685.3 |
The common types of new cases seen in the year 2016 were active pulmonary tuberculosis (10.3%), acute/chronic bronchitis (7.7%), active tuberculosis of other forms (4.4%), inactive tuberculosis (2.9%), bronchiectasis (1.7%), malignant neoplasm of trachea and bronchus (0.9%), asthma (0.4%), acute respiratory infection (3.3%), and emphysema (0.1%).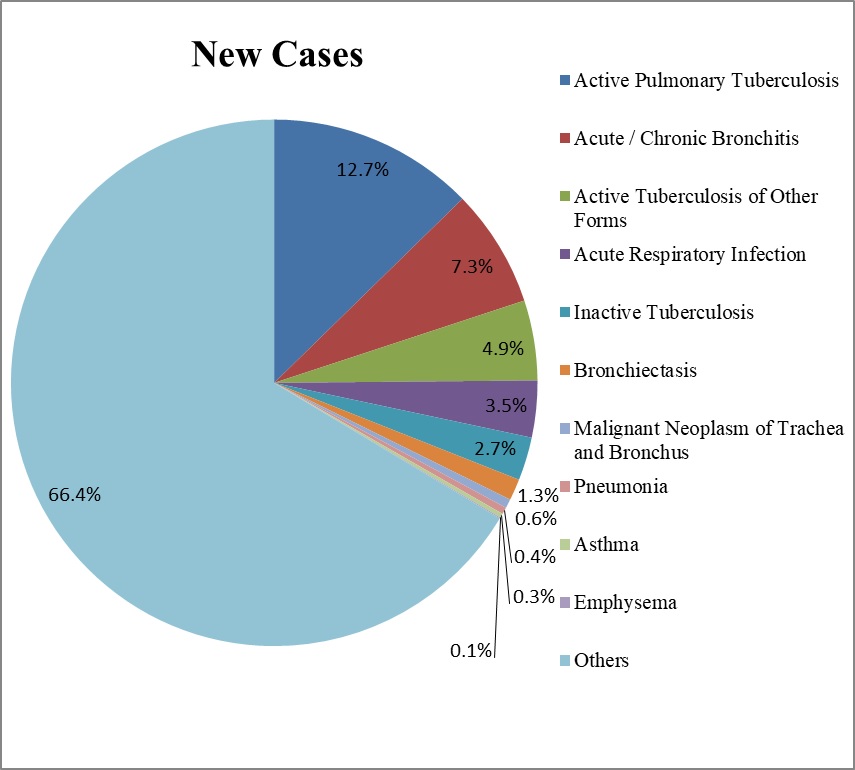 The coverage of BCG vaccination for newborn babies has been persistently over 98% since 1980. Disseminated forms of tuberculosis in infants and young children are now relatively rare. The local BCG revaccination programme for primary school children has been stopped from the school year 2000/01 onwards, which is in accordance with the WHO's updated statement and a review of the local situation.


The Service is responsible for the surveillance of TB in Hong Kong. It collects statistics on TB from notification forms, death certificates, and other surveillance programmes. Surveillance data are reported through various means including its Annual Report, medical bulletins, and the internet.


Various other important public health activities on TB control are also carried out, including examination of close contacts of TB patients, defaulter tracing, and health education. Health talks are delivered to institutions like elderly homes and schools. Health exhibitions on TB are conducted in collaboration with the Hong Kong Tuberculosis, Chest and Heart Diseases Association and the Hospital Authority, like those on World TB Days, 24th of March each year.


In addition, the Service also runs two X-ray survey centers and a Pneumoconiosis Clinic. The Pneumoconiosis Clinic performs compensation assessment and offers other health care services for pneumoconiotic patients. Research activities on TB and other chest diseases are being conducted by the Service.